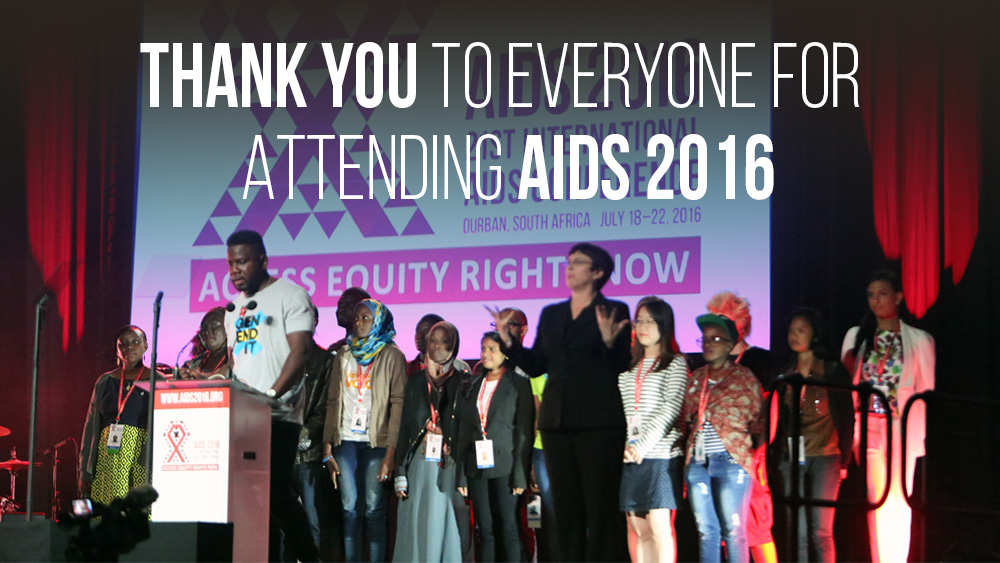 As the HERO Medical Scientific Officer and Impact Ambassador, I recently had the privilege of attending The international AIDS Conference in Durban South Africa ( July 16-22 , 2016)   as both a panellist in the discussion about prevention and treatment of HIV and as a presenter on the issue of aging and HIV in Botswana. HERO Condoms is committed to playing its part in line with UNAIDS and global outlook in ending HIV by 2030, by helping prevent the spread of HIV through availing free good quality condoms and working closely with the Botswana Government, which was represented at this conference by the Minister of Health – Ms Dorcas Makgato, The Mayor of Gaborone – Mr Kagiso Calvin Tlhutlwe and other high ranking Government officials.
(Kabo Matlho with the Director of UNAIDS Michel Sidibé)
This conference brought together the globe's foremost authorities on combatting HIV/AIDS including a large gathering of people living with HIV from around the world. Present at the conference were a number of high profile Government and international organisations including the UN Secretary-General Ban-Ki-Moon, South African Deputy President Cyril Ramaphosa, US Congress woman Barbra Lee, The United States President's Emergency Plan for AIDS Relief (PEPFAR) leader Ambassador Deborah Birx, Former President of Botswana and current Chairman of Champions of Africa, Festus Mogae,  Former president of Malawi, Fiji, Switzerland  and a number of high ranking Government official representatives from around the world including Ministers  and Secretary Generals, humanitarian and former South African First Lady Graça Machel, actor and activist Charlize Theron, Global Fund chief Mark Dybul, UNAIDS Executive Director Michel Sidibé , Prince Harry, Bill Gates, and other towering figures in the fight  against HIV.
Actor and UN Messenger of Peace Charlize Theron challenged the audience to ask why we do not care enough about young people. "They are the forgotten ones," Theron said, acknowledging the tremendous progress made in preventing HIV transmission to infants, but asking why we continue to overlook the enormity of the HIV epidemic in young people, especially young girls.
Chairman Bill Gates offered his perspective on the HIV treatment revolution and the need for creative new thinking in prevention. For those who believe we can ease the global AIDS response, Gates offered a simple lesson in demographics: "The largest generation in history," he noted, "is entering an age when they are most at risk of HIV."
Sir Elton John reminded all that without inclusion and respect for human rights, no amount of scientific progress can end AIDS.
The conference sessions gave voice to a growing global consensus that prioritizing the needs of girls and young women is essential to saving lives and ending AIDS. Throughout 'AIDS 2016' we were reminded of the enormous impact of HIV on adolescent girls and young women, especially in sub-Saharan Africa. While cure remains elusive, prevention remains the best hope for accelerated reduction in the number of new infections. This included innovative methods of employing treatment as prevention as well as emphasising the important message of consistent and correct, condom use to prevent the spread of HIV.
Written by: Kabo Matlho – HERO Condoms Medical / Impact Officer
Tags:
AIDS
,
AIDS 2016
,
Blog
,
Botswana
,
Charlize Theron
,
Condoms
,
Elton John
,
HERO Condoms
,
prevention
,
Prince Harry
,
Safe Sex